Being sure that you are 100% satisfied with our Aurora auto glass replacement and repair services is our first priority here at MRM Auto Glass. This is a free service to give to each and every one of our clients because safety and security is important to everyone. We wouldn't want any of our valued clients in Aurora compromising themselves by driving a vehicle that had an unsafe windshield.
Our technicians are 100% certified in all the latest techniques and dedicated to 100% customer service. We offer a free quote as a stepping stone to a long-term business relationship with you. Here's a few more reasons why you should take advantage of our free mobile service regardless of the type of damage you have to your windshield.
A bull's-eye is only a good thing on the dartboard. Having one of these on your windshield means you more than likely have cracks that will start spreading unless you get it repaired properly. Not only can a crack be a nuisance for your visibility but it can also compromise the structure of your vehicle and even spread to become a bigger problem over time.
We service all makes and models. It doesn't matter what kind of truck or car you drive, our mobile service can help you out with OEM or aftermarket glass replacements as well as repairs using the finest materials and best techniques.
We have a best price guarantee that is unequalled in the industry. When you combine the high calibre of our expertise and the fact that we charge only affordable rates, you'll see why we have customer testimonials from people just like you who use us for Aurora auto glass replacement and repair.
Our free mobile service is an important part of our dedication to customer service. Here at MRM Auto Glass, we like to treat each and every client as if they were a member of our family and that means providing experienced and innovative techniques for every job, big or small.
We also offer a lifetime warranty that you won't get anywhere else. When you put all these factors together, it's clear that we are the Aurora auto glass replacement and repair company that leads the pack. Fast friendly service that comes to wherever you need us to be. That's just one of the Aurora mobile auto glass repair and replacement specialities we have for you.

OVER 5
Chips and cracks may not seem like a big issue in your windshield until they become one. We are your Bradford auto glass crack repair specialists with the highly qualified technicians who use all the innovative techniques so a crack won't interfere with your field of vision and compromise your safety.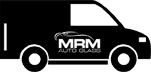 Free Mobile Service
We understand that Bradford windshield repair and replacement services should go above and beyond to make sure everyone stays safe while they are operating a motorized vehicle. That's why we offer a mobile service that will come to you so you don't need to compromise your safety.
Special Care Windshield Replacement Service
We always take full care of our customer's vehicles brands like: Jaguar | Chrysler | GMC | Frietghliner truck | Toyota | Suzuki | Volkswagen | Mack | Dodge | Jeep | Acura | Chevy | Ford | Hino | Honda | Hummer | Hyundai | Isuzu | Kia | Lincoln | Mazda | Mercury | Mini Cooper | Mitsubishi | Navistar | Nissan | Peterbilt | Pontiac | Porsche | Saab | Saturn | Scion | Smart | Suzuki | VW | Volvo | Westrenstar
We provide special care for the following vehicles: BMW auto glass | Mercedes auto glass | Audi auto glass | Cadilac auto glass | Buick auto glass | Infiniti auto glass | Jaguar auto glass | Landrover auto glass | Lexus auto glass and Subaru auto glass.
Schedule an Appointment to Have Your Auto Glass Professionally Repaired at Our Newmarket Facility.
One of Our Professional Auto Glass Technicians Will Come to Your Location.