Outstanding Windshield Replacement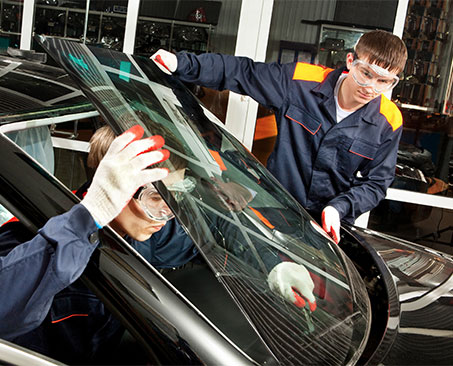 Make no mistake, having a windshield that's free from cracks, pits and any other kind of imperfection is about much more than looking good. That piece of glass you watch the world go by through while you're driving is also a part of your car's structural integrity. Having a good windshield is like having a good set of seatbelts and making sure all your signal lights are working properly, and it's important to know when to take full advantage of our Aurora windshield replacement services.
Structural Strength
Windshields are made of laminated auto safety glass and they can save you and your family in the event of a rollover. If they are installed properly and made of the right kind of material, your windshield adds 40% to the structural strength of your car.
Here at MRM Auto Glass, we know all the scenarios where windshield replacement in Aurora is the best way to go. We prefer to use the kind of OEM glass that comes directly from some of the top manufacturers you know like Ford or PPG, but we will also take full advantage of any aftermarket glass opportunities that make sense.
For us, attention to detail is job number one when it comes to something as serious as a full windshield replacement. That's why we make sure all of our technicians are highly qualified and trained by seasoned veterans who know the ins and outs and all the proper materials and techniques to use. We don't cut corners on any of the processes and make sure the proper adhesives and proper glass are used every time.
If you take a few minutes to look over the testimonials that we have on our website from people just like you, you'll see why we are considered the top Aurora auto glass replacement firm.
Experience
We know that experience is one of the factors that you look for and that's why we service all different makes and models with equal attention and dedication. Customer satisfaction has always been our number one priority here at MRM auto glass. As well as a complete and experienced line of in-house capabilities and services, we also offer mobile opportunities so we can come to wherever you are.
Our work is always done fast and accurately and we can replace any window on your vehicle including the sunroof. Why not get in touch with us today to take full advantage of our Aurora windshield repair capabilities?

OVER 5
Chips and cracks may not seem like a big issue in your windshield until they become one. We are your Bradford auto glass crack repair specialists with the highly qualified technicians who use all the innovative techniques so a crack won't interfere with your field of vision and compromise your safety.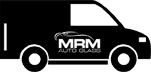 Free Mobile Service
We understand that Bradford windshield repair and replacement services should go above and beyond to make sure everyone stays safe while they are operating a motorized vehicle. That's why we offer a mobile service that will come to you so you don't need to compromise your safety.
Special Care Windshield Replacement Service
We always take full care of our customer's vehicles brands like: Jaguar | Chrysler | GMC | Frietghliner truck | Toyota | Suzuki | Volkswagen | Mack | Dodge | Jeep | Acura | Chevy | Ford | Hino | Honda | Hummer | Hyundai | Isuzu | Kia | Lincoln | Mazda | Mercury | Mini Cooper | Mitsubishi | Navistar | Nissan | Peterbilt | Pontiac | Porsche | Saab | Saturn | Scion | Smart | Suzuki | VW | Volvo | Westrenstar
We provide special care for the following vehicles: BMW auto glass | Mercedes auto glass | Audi auto glass | Cadilac auto glass | Buick auto glass | Infiniti auto glass | Jaguar auto glass | Landrover auto glass | Lexus auto glass and Subaru auto glass.
Schedule an Appointment to Have Your Auto Glass Professionally Repaired at Our Newmarket Facility.
One of Our Professional Auto Glass Technicians Will Come to Your Location.